No studies have been done in India on what is the effect of divorce/separation of parents on child(ren).  The default mindset and mode of deciding about custody so far in India is to grant it to the existing custodial parent parent with whom child is already settled, and so mostly custody gets awarded to the mother since that in most cases, a wife who starts living separately takes child with her.  In rare cases, a mother may leave the house without taking the child.  In those, cases father's case for custody becomes stronger with passage of time as the child gets acclimatized to live with father, just similar to the reverse case where child is with mother.
The supposed 'secret' argument which is not being used by fathers is that if the sole and paramount principle to decide custody is "welfare of child", then unless there is substantial research/studies which show that single parenthood/single motherhood is better for children, by default awarding sole custody to mother is against principle of welfare of child.
Needless to say, the the evidence from studies done in US and other countries is overwhelming against sole custody being beneficial to children as opposed to joint/shared custody.
In India, however no such studies have been done, as evidence from reply to RTI below.  This is from 2010 but even till date, no such studies have been undertaken.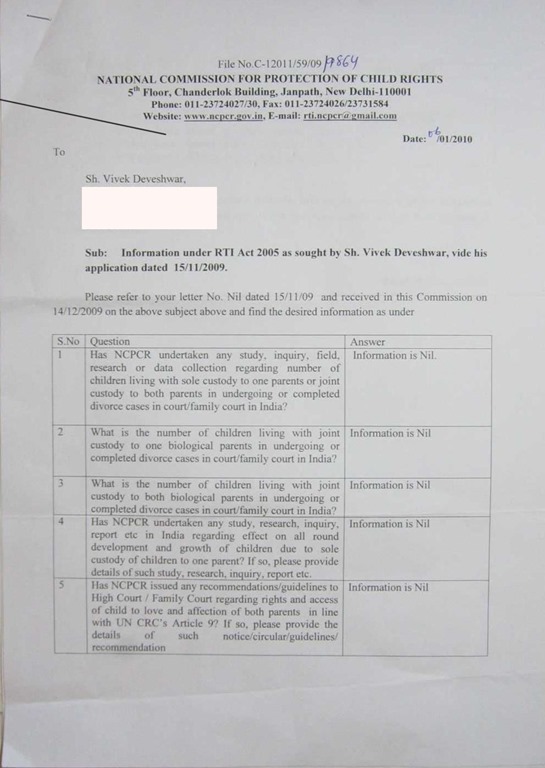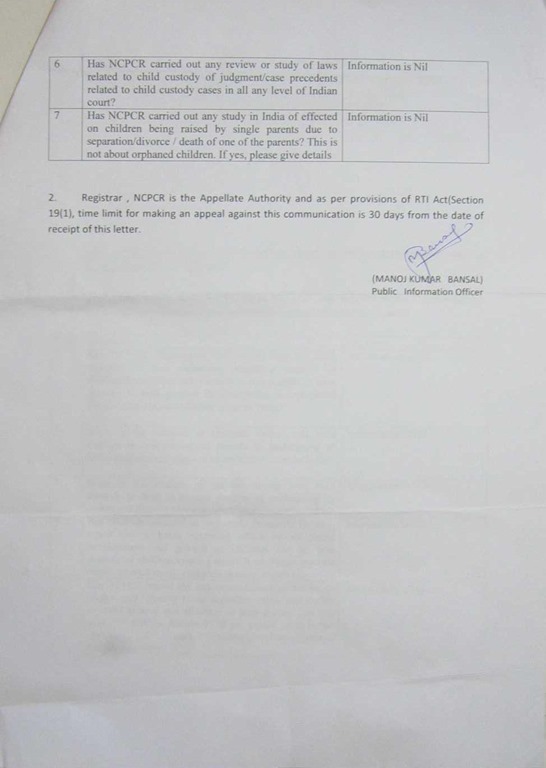 In that scenario, it can be argued that studies done in foreign countries on effects on children of single parenting can be relied upon to draw conclusions which should have validity in Indian scenario too.  This argument can neutralize the single custody mindset which is prevalent, since one will not be able to argue against the overwhelming data and statistics which are already available from studies done about children in other countries as covered in this article.